A day out in a Méhari
Méhari Riviera is a relatively new Car rental company set up three years ago by Pascal Descarrier, a Méhari enthusiast. Last weekend Pascal very kindly lent I Love Cap d'Antibes one of his fleet of Méharis for the day. After taking delivery of this classic French car my family and I spent Sunday driving around the Cap exploring the many hidden back streets here.
The Méhari is one of those cars which attracts lots of attention because of it's rarity and also because of the noise it makes. You can hear one coming from quite a way off. If you are unfamiliar with this classic French car then read on.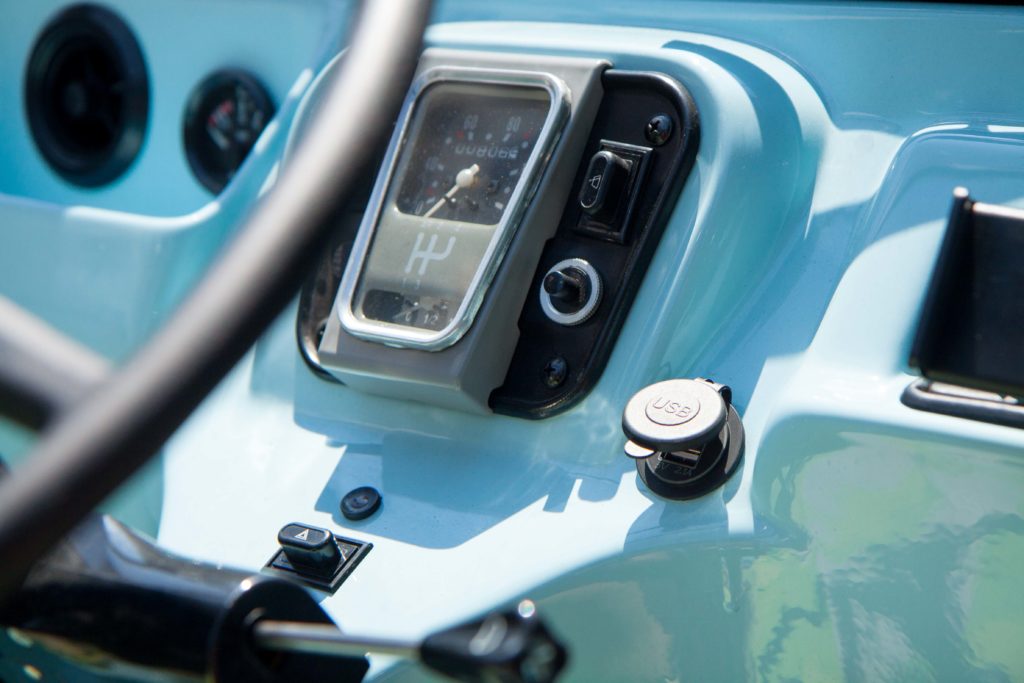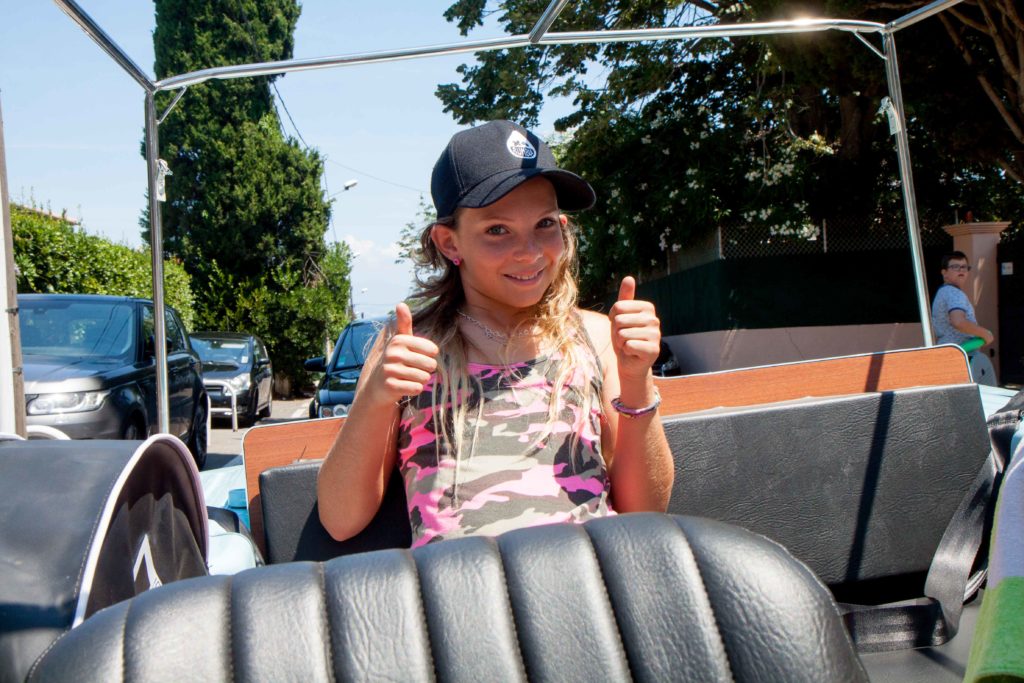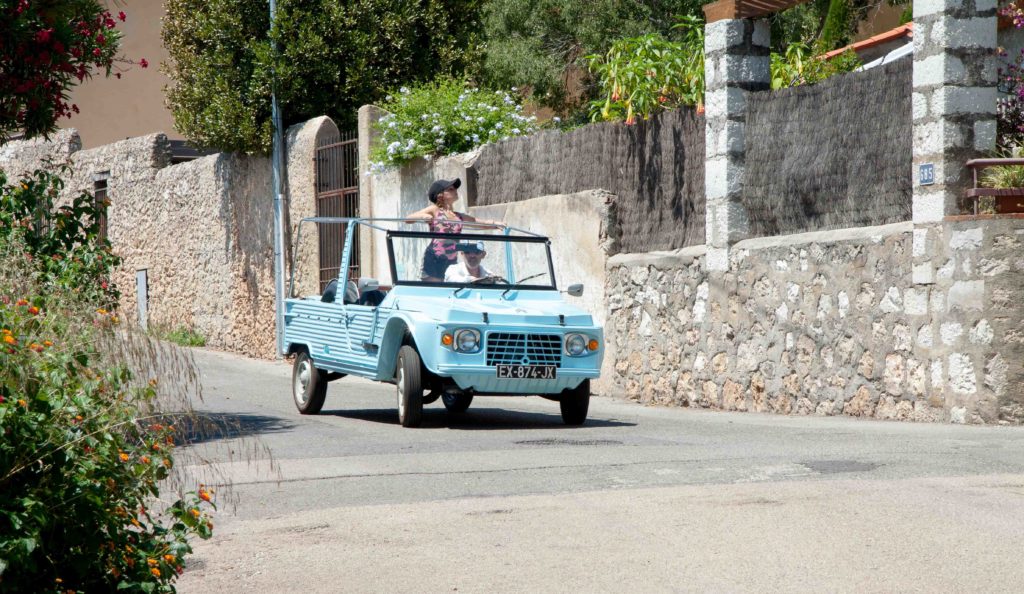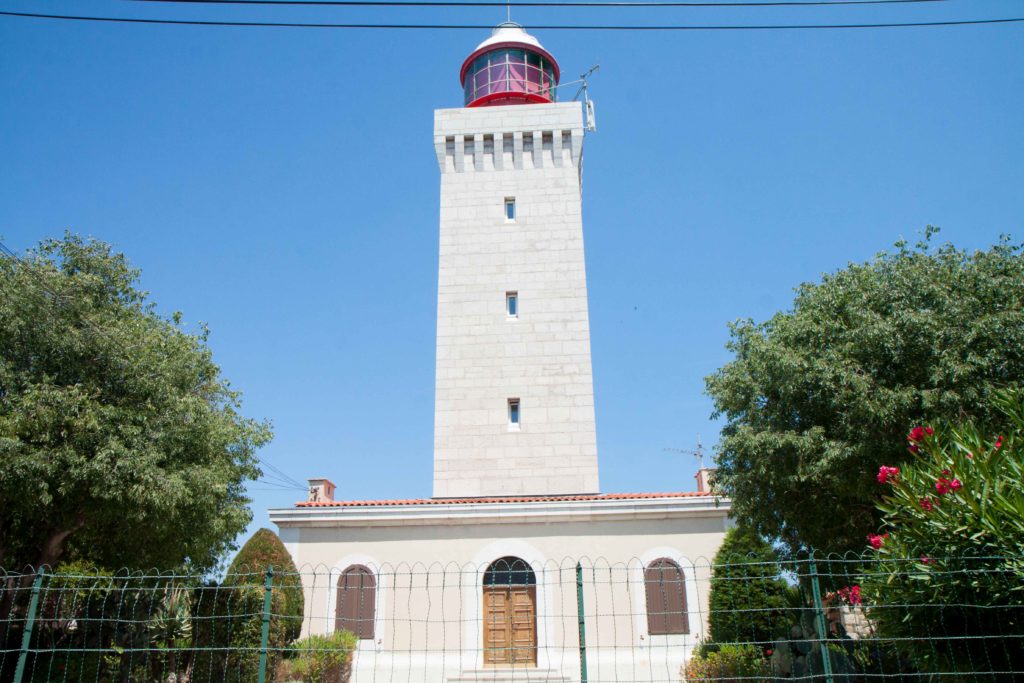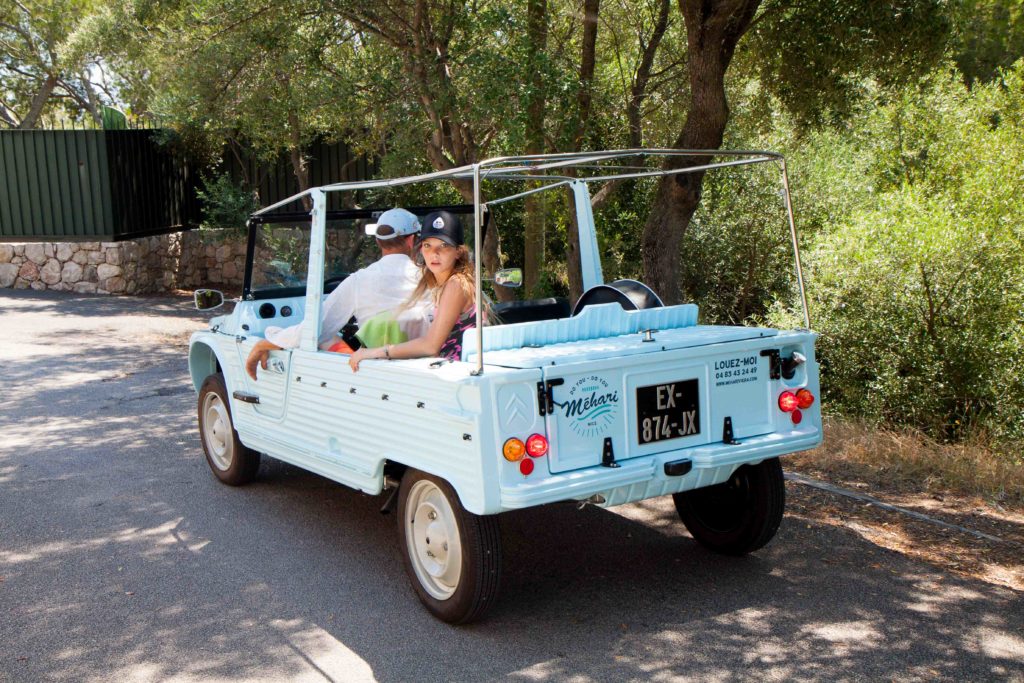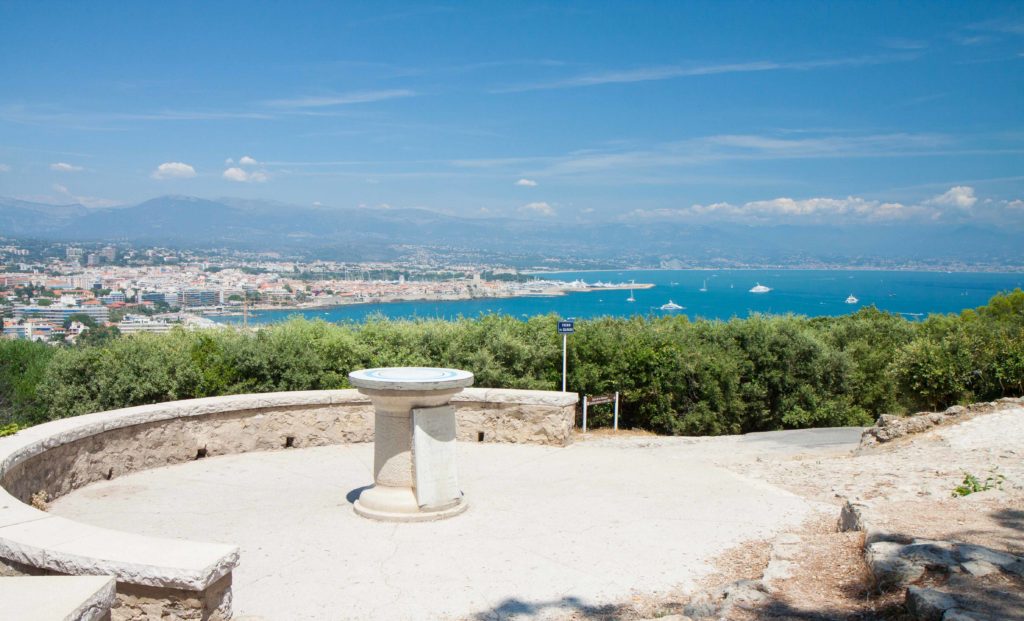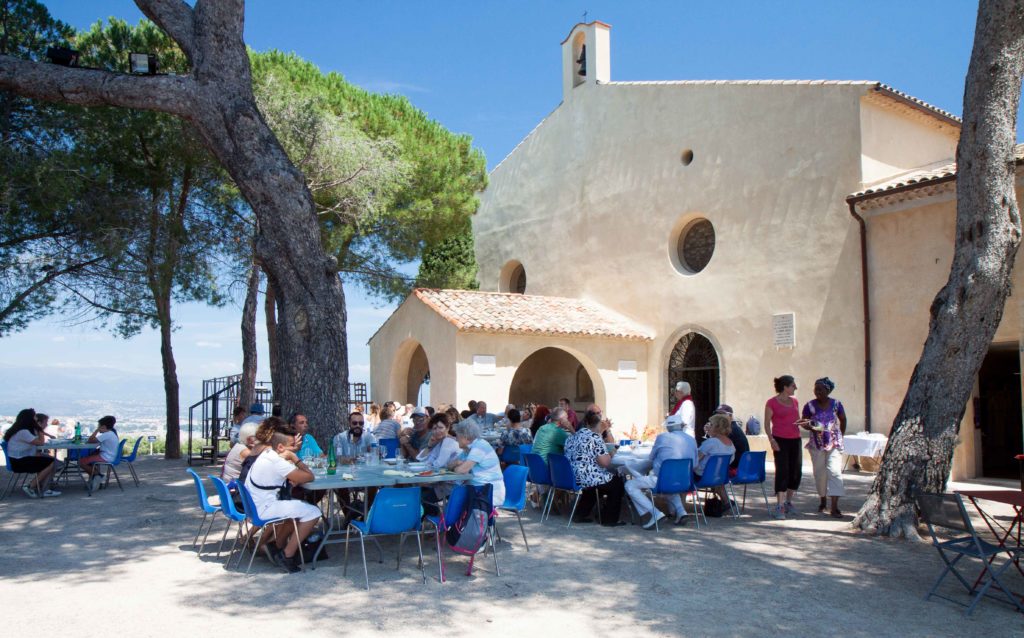 Initially known as the Diane 6 Méhari, the car was launched by Citroen on the 16th of May 1968.
It was designed as a pretension-free car built for utility and pleasure, equally at ease transporting hay or surfboards. The Méhari also carried over the versatility and economy of the 2CV while featuring more contemporary materials.
The name "Méhari" is the word used in North Africa and the Sahara for dromedary camels. Their speed and endurance makes them ideal for riding. In short, a frugal animal with staying power and perfect for all occasions, transporting people and goods.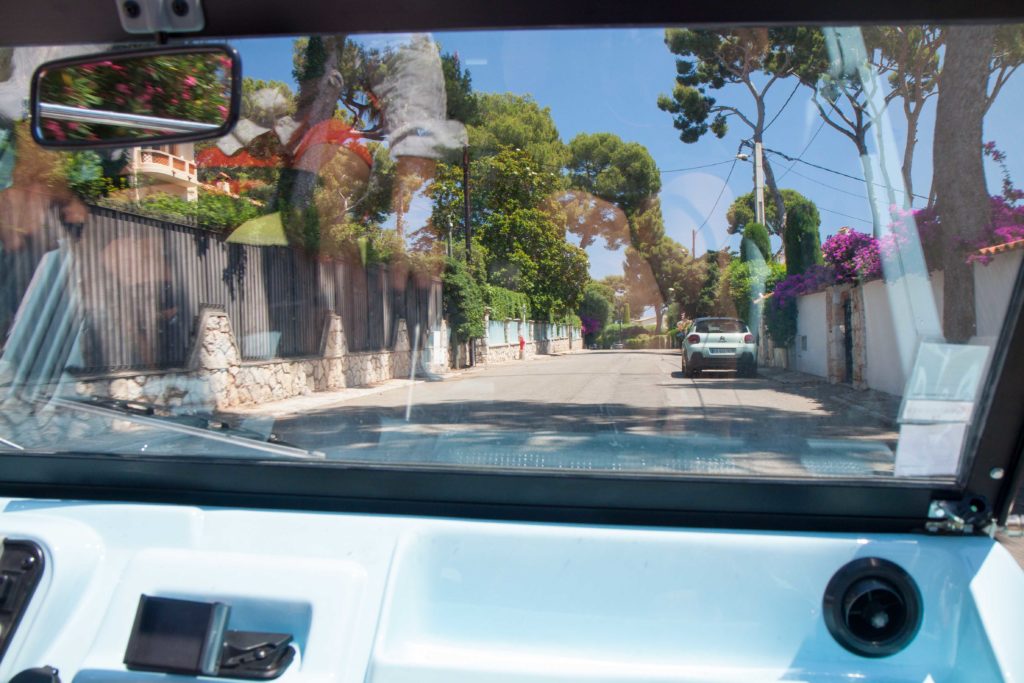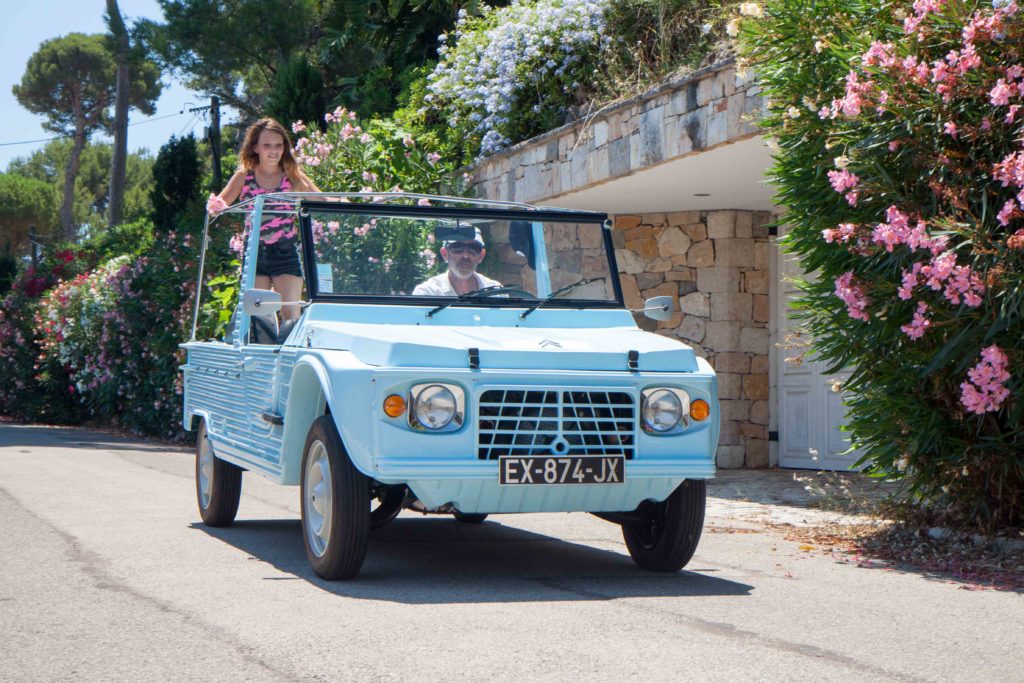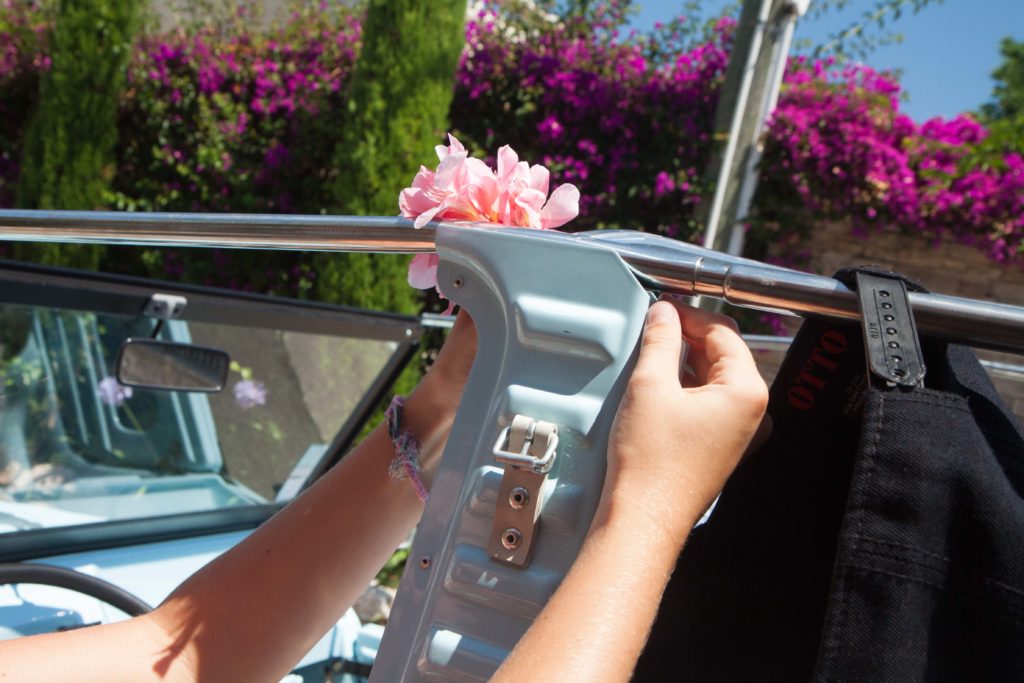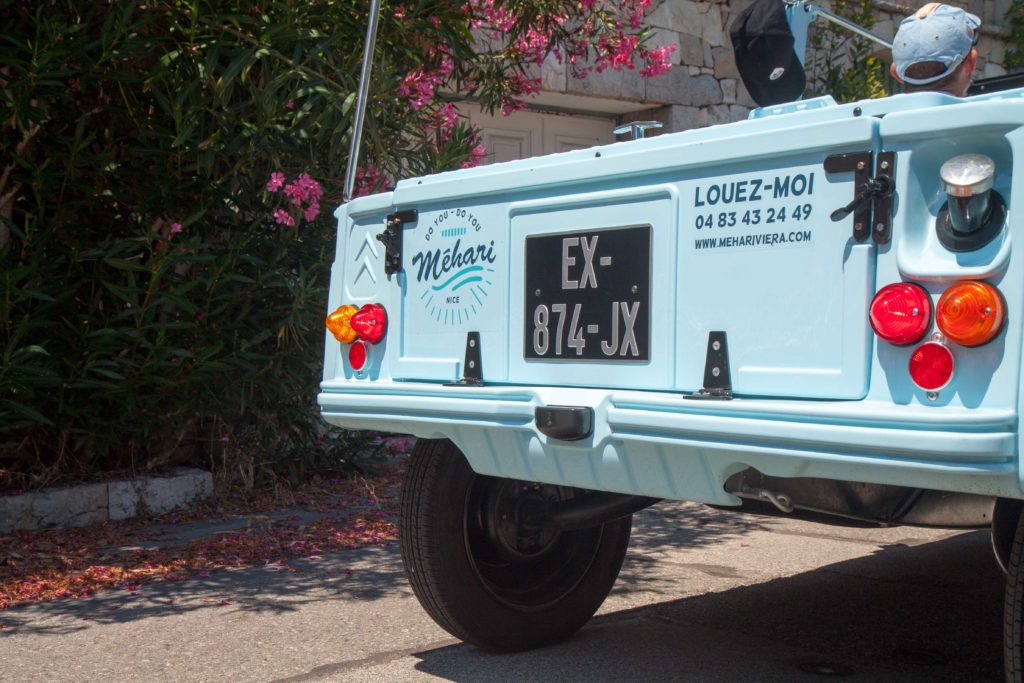 The Méhari was created by Roland de La Poype, a World War II fighter ace.
He was also a plastic industry pioneer and bizarrely also the founder of the Antibes Marineland in 1970.
What made the Méhari innovative was it's body  moulded in ABS (Acrylonitrile butadiene styrene) plastic. This new lightweight material was extremely malleable and could be vividly coloured. The Méhari's other key characteristic was that it could be fully opened above the waistline, including the windscreen, which folded down onto the bonnet.
With its raised chassis and plastic body, the Méhari could go just about anywhere, especially the 4WD version launched in 1979, and could negotiate inclines of up to 60°!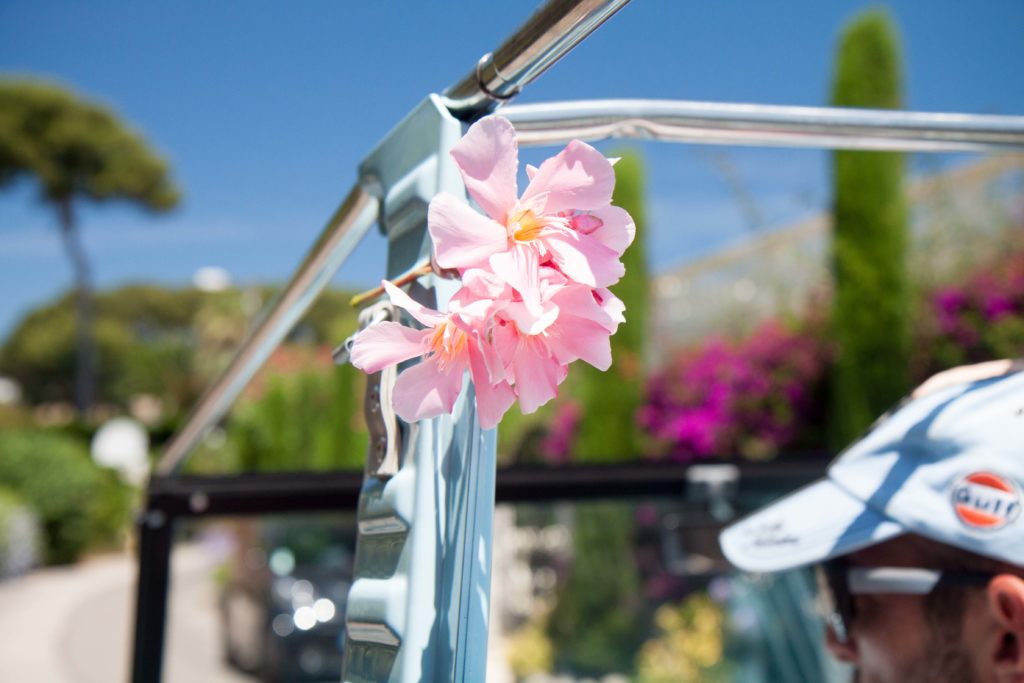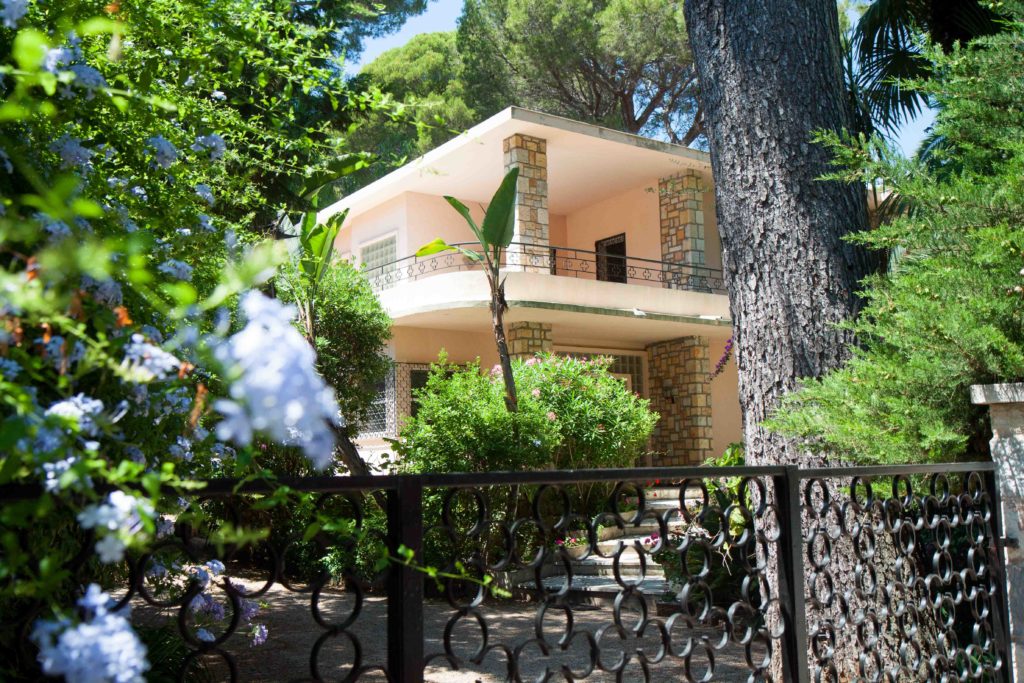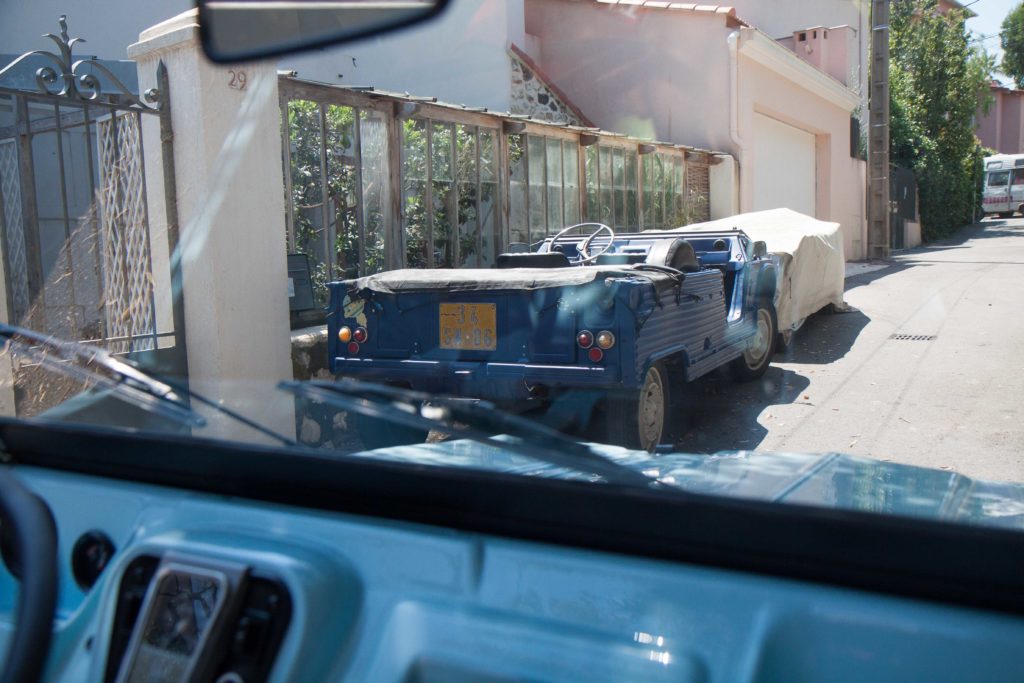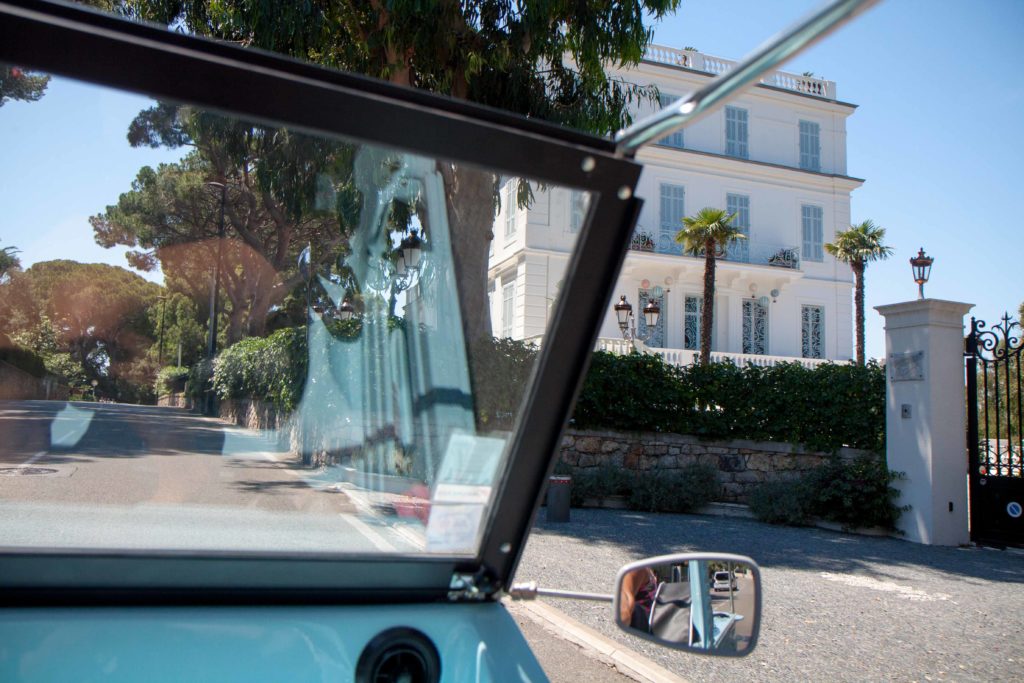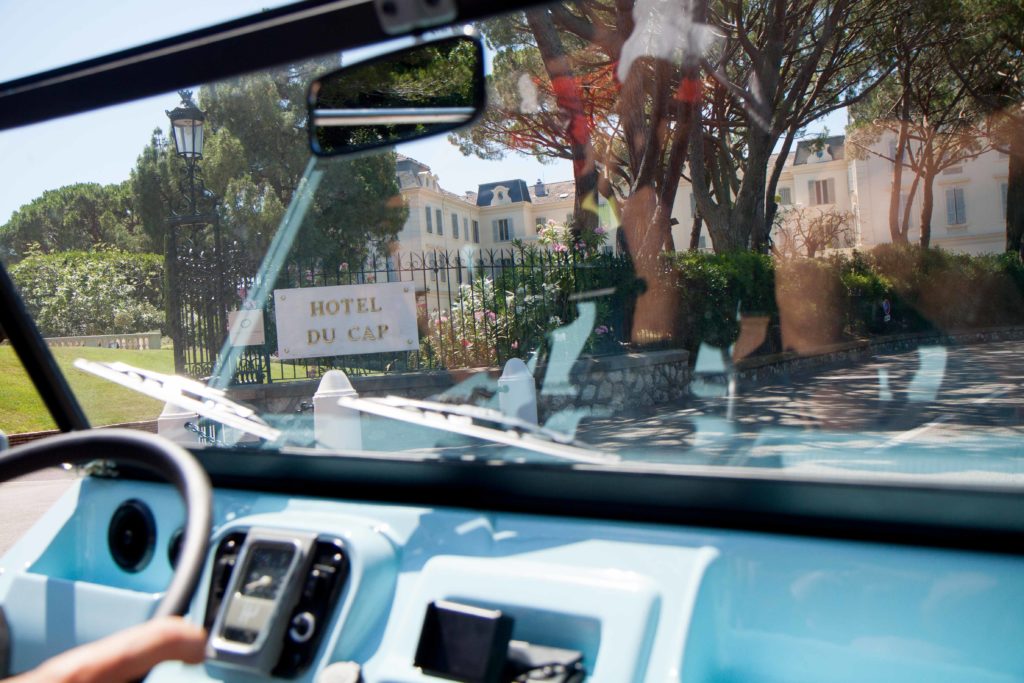 The car has also enjoyed a major career in film, notably starring in Le gendarme de Saint Tropez.
It even became a loyal partner of the French army and national gendarmerie, since its lightness and all-road abilities made it easily "parachutable". The French army literally used to throw Méharis out of airplanes!
I Love Cap d'Antibes chose the Azur blue model, which seemed the appropriate colour for exploring the Cap in.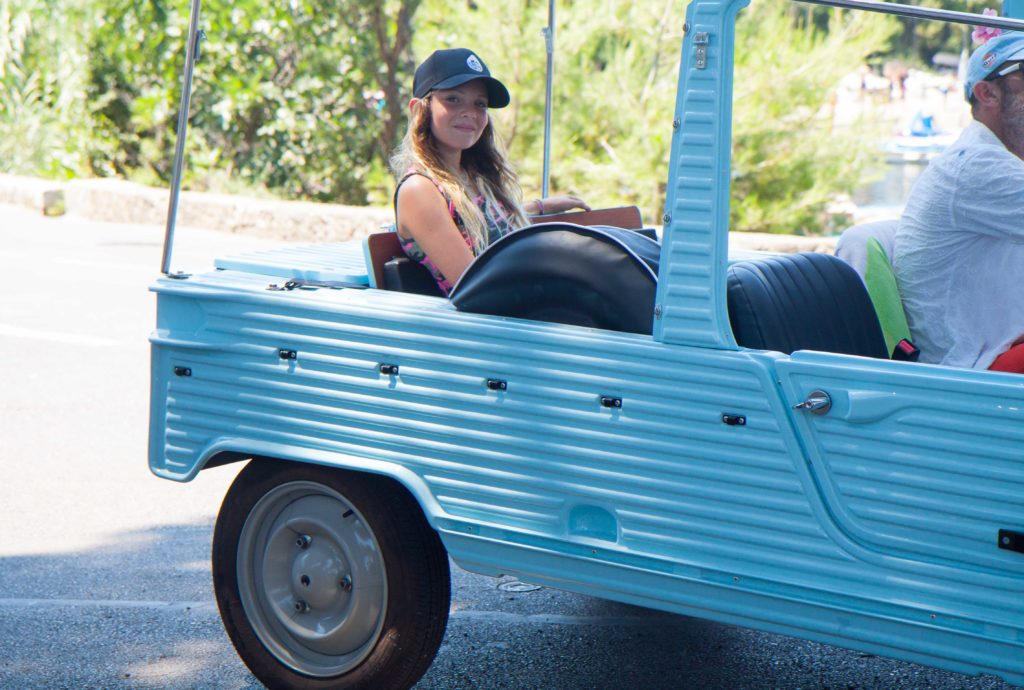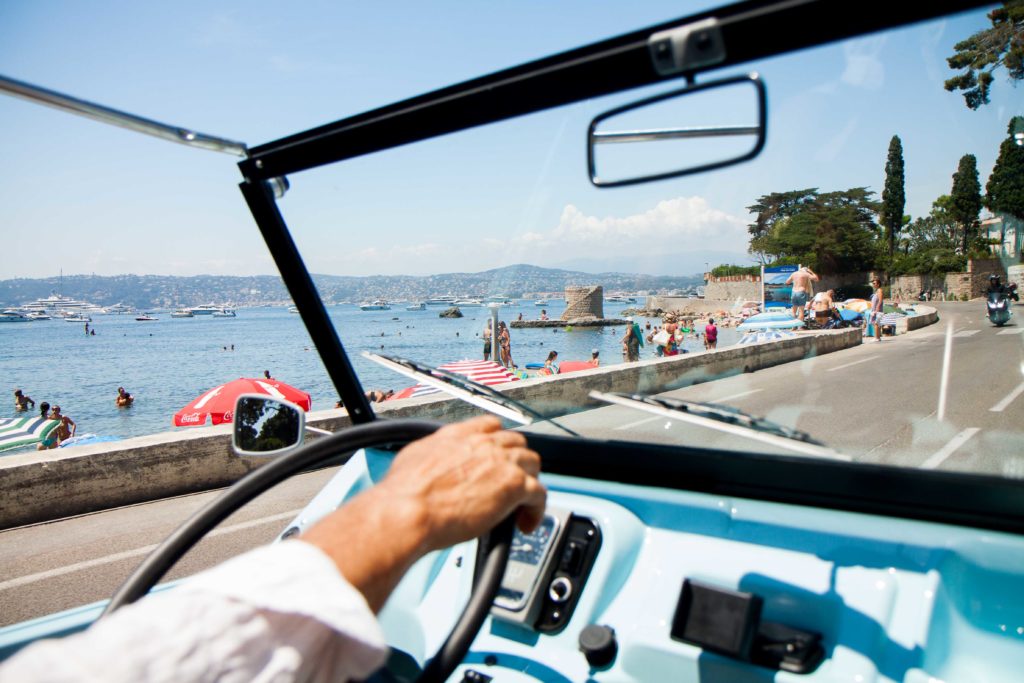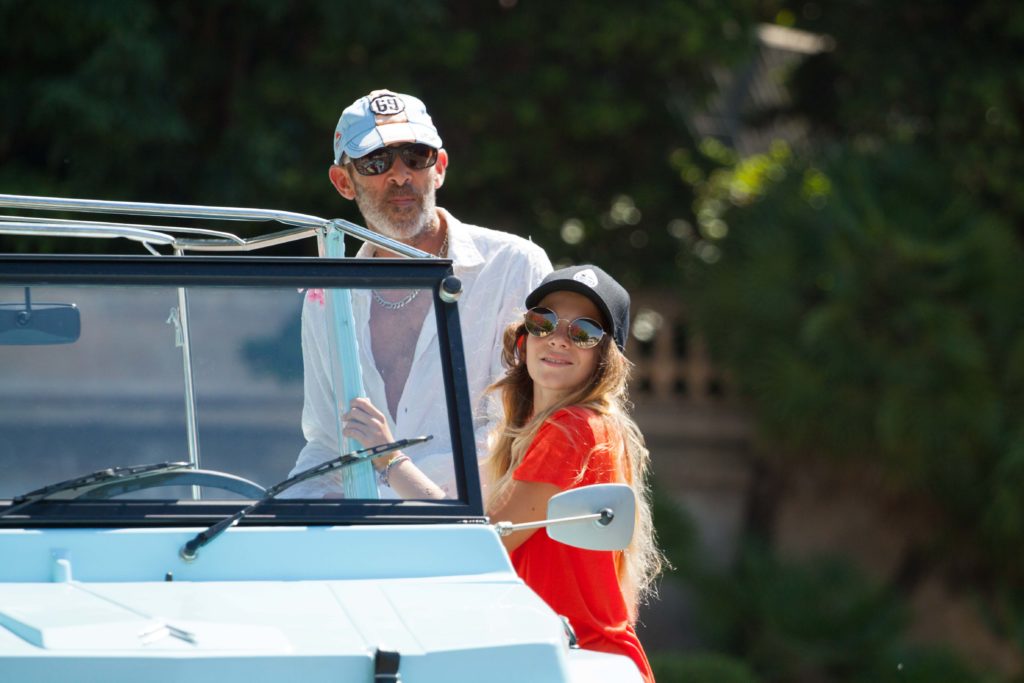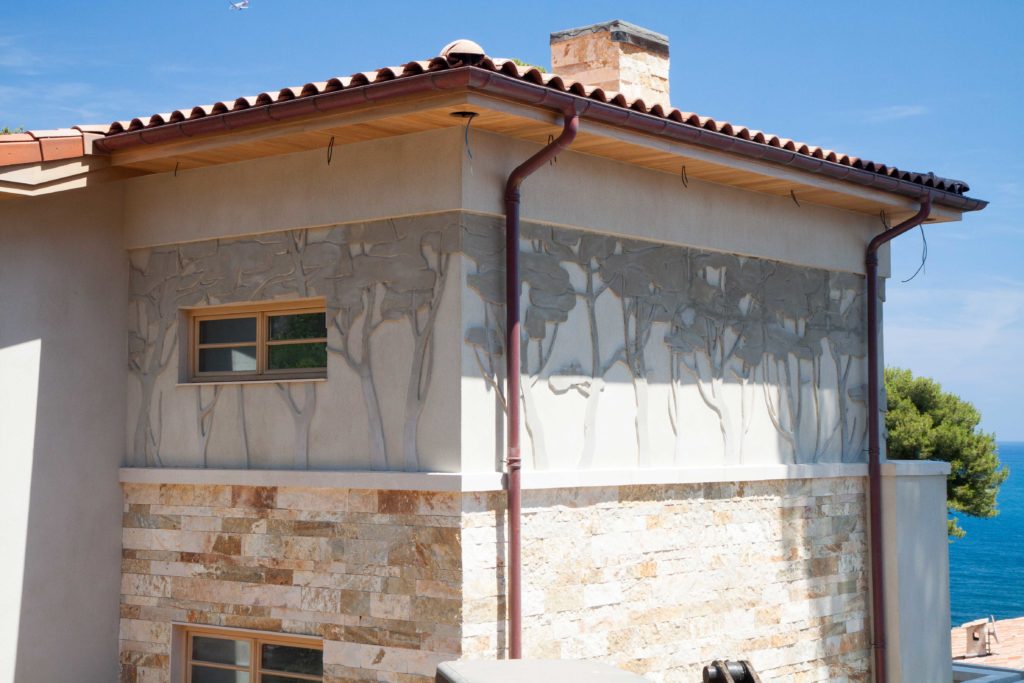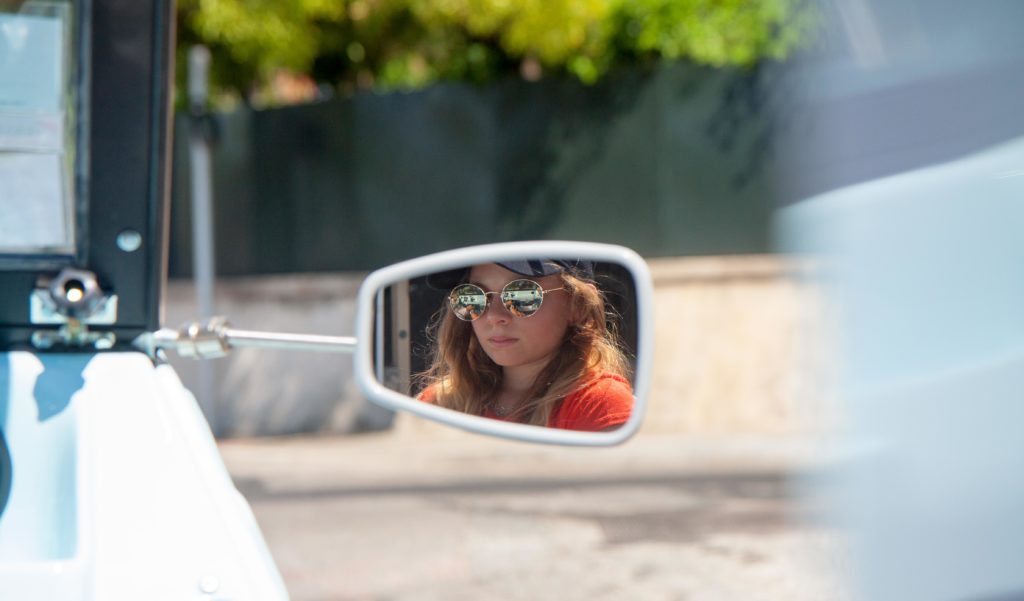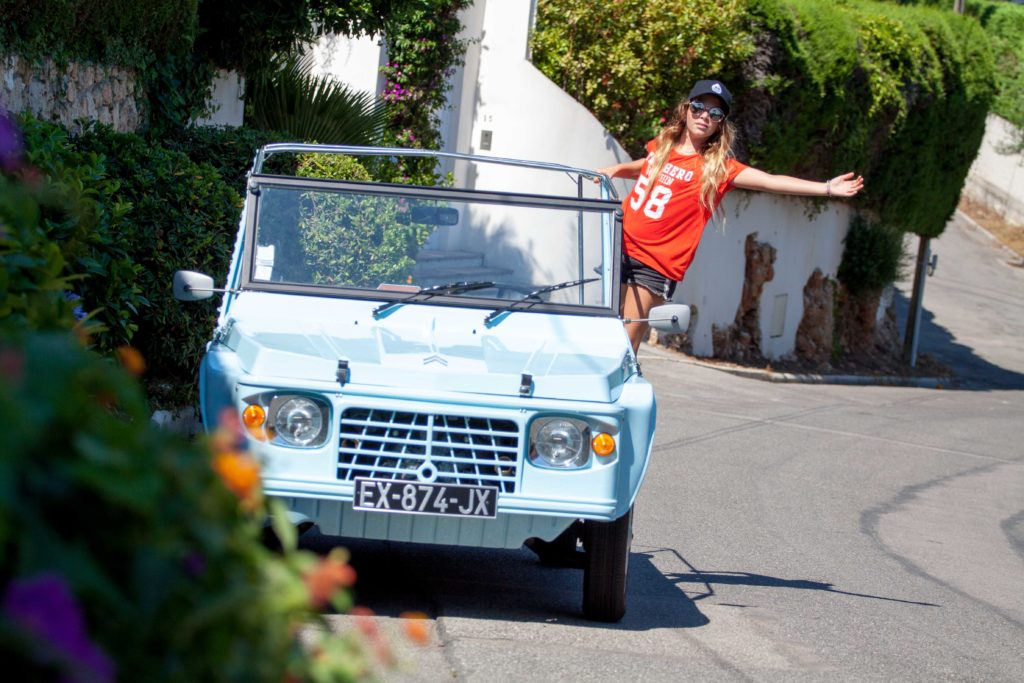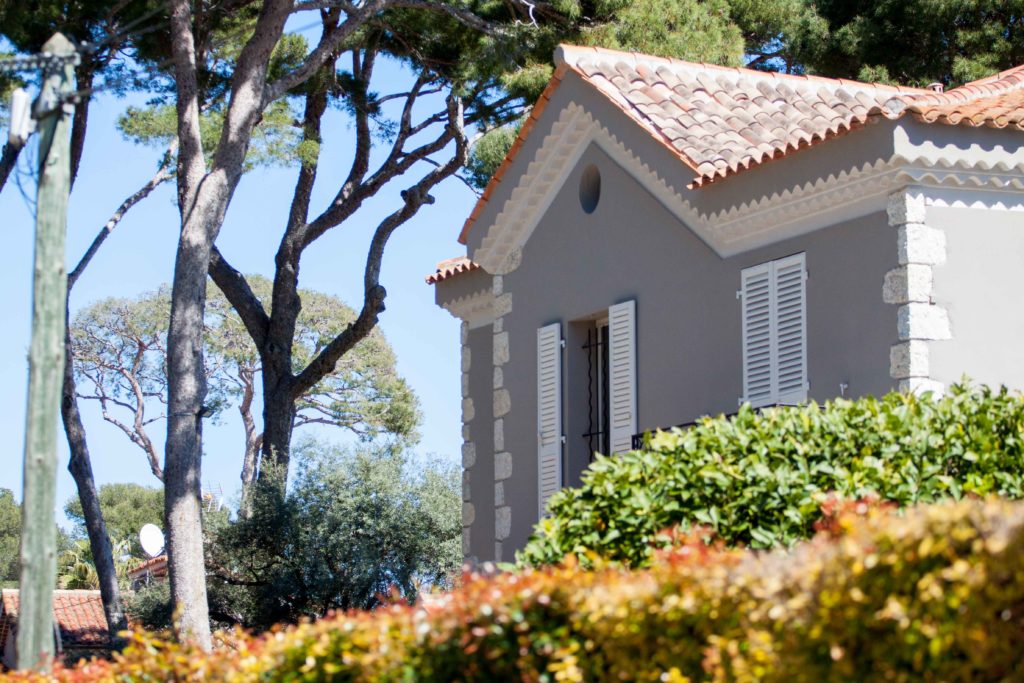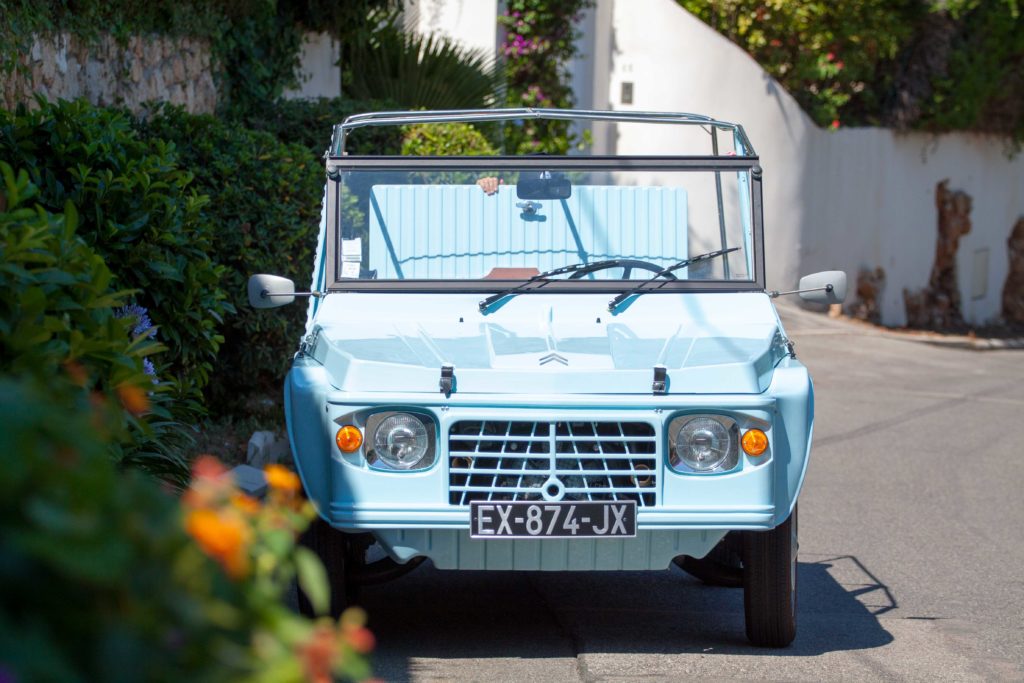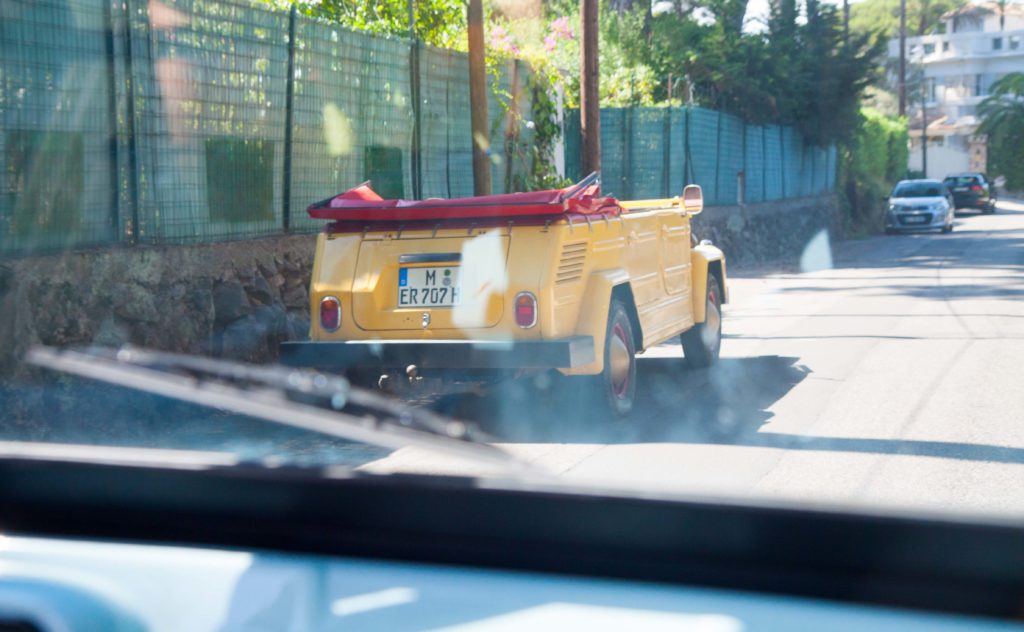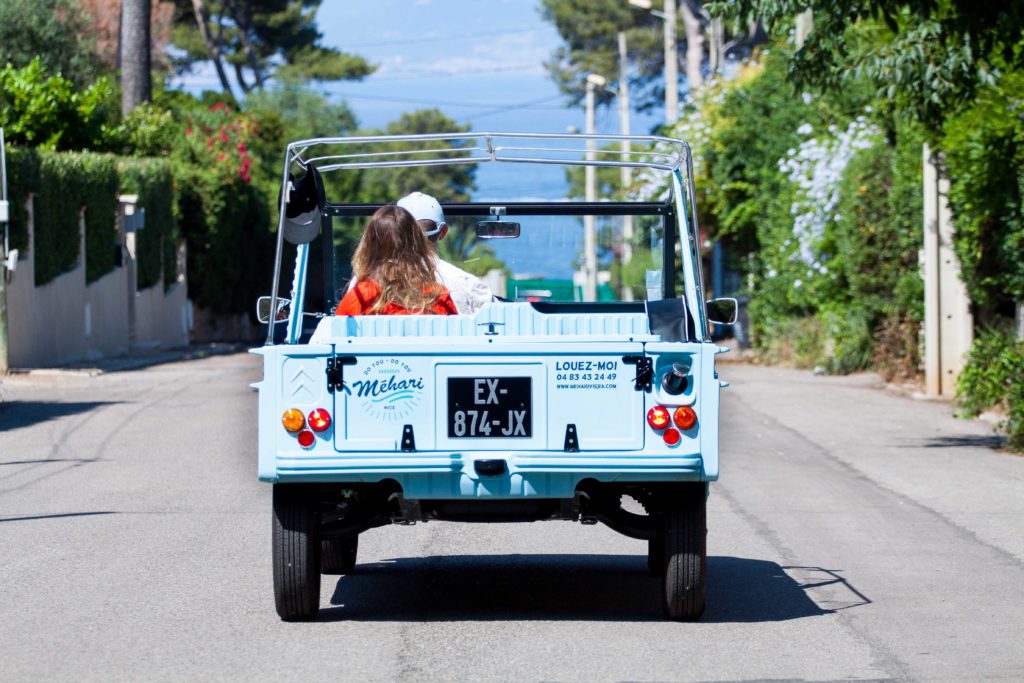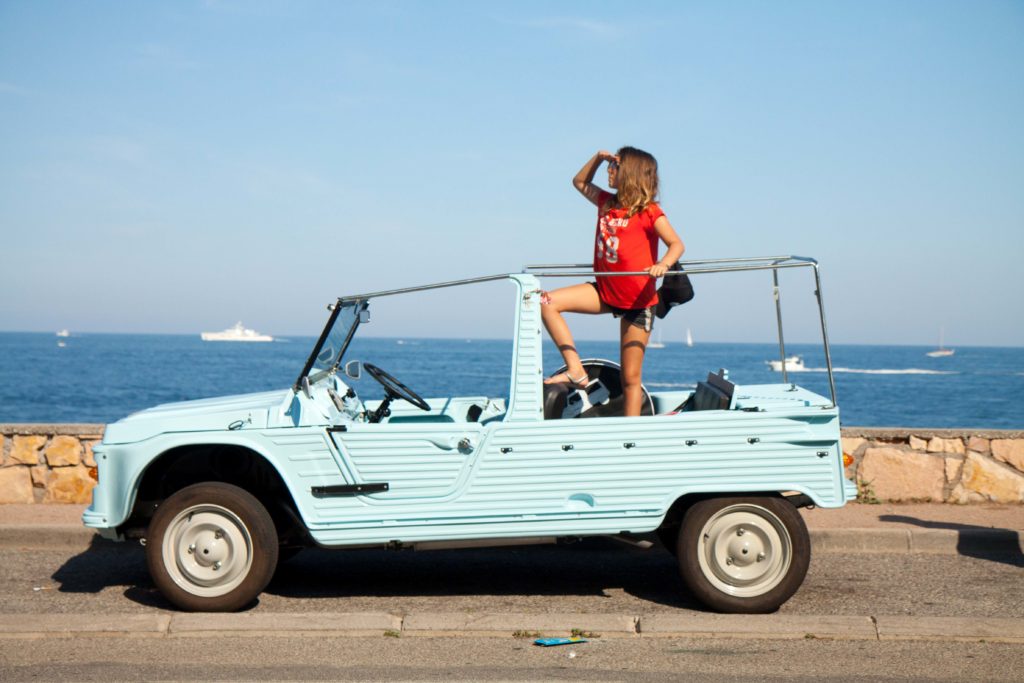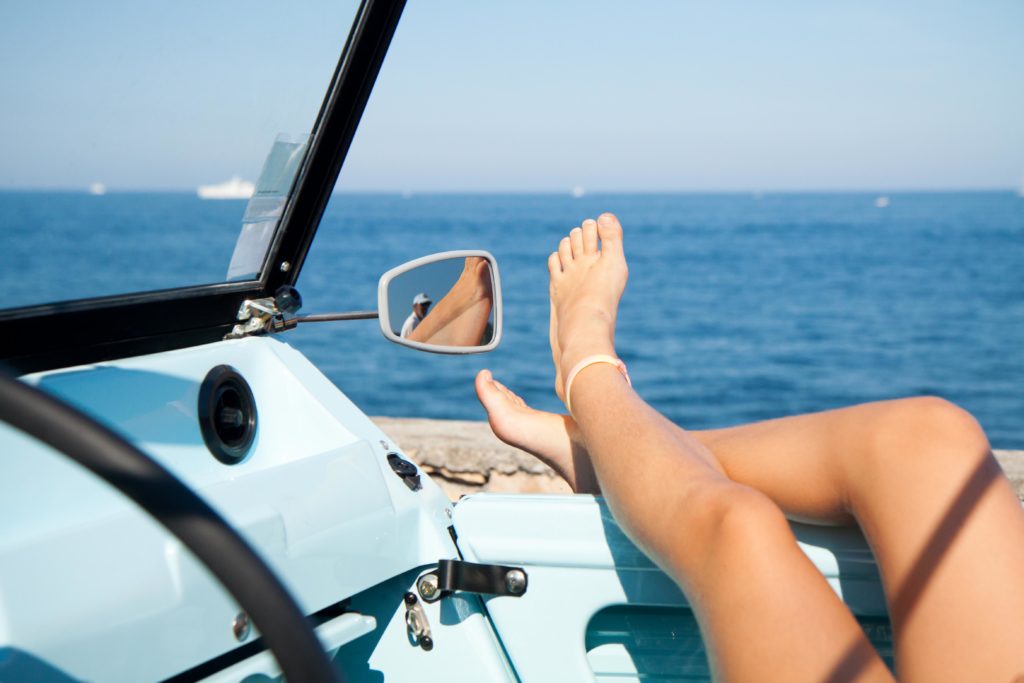 We began the day by taking a tour along the coast road, ensuring we were appropriately dressed to match the  car of course!
After a quick pit stop in Antibes to get my nails done in Méhari blue at Salon Cortes (my new favourite place for a haircut and manicure) we continued our drive through the Cap's back streets. My daughter spent most of the day standing up at the back, beach buggy style. I am not sure how legal this is so maybe don't let your kids do the same thing :).
In any case it was great fun zooming around the Cap exploring new areas and taking pictures along the way. We also decided to decorate the car with some local flowers to make it look even prettier!
To cut a long story short I can highly recommend hiring one of these ideal summer cars. It really is a blast from the past, you need to leave it in gear if parked on a hill and it even has a choke!!!! Remember those? The sole modern addition is a USB port and holder for your mobile. Apart from that the cars are exactly as they were when originally built.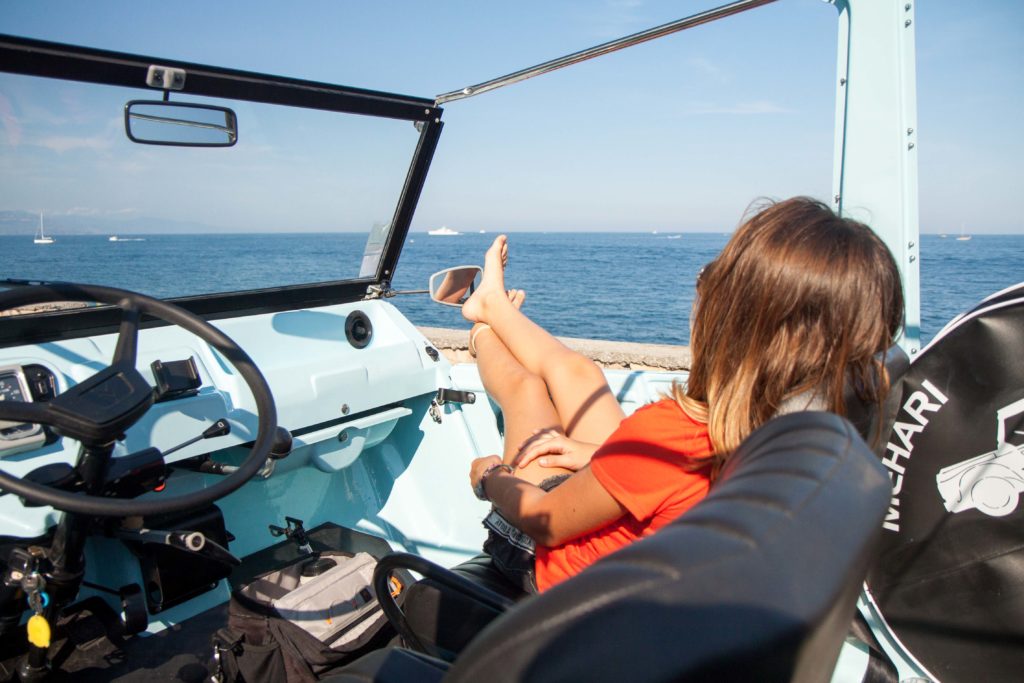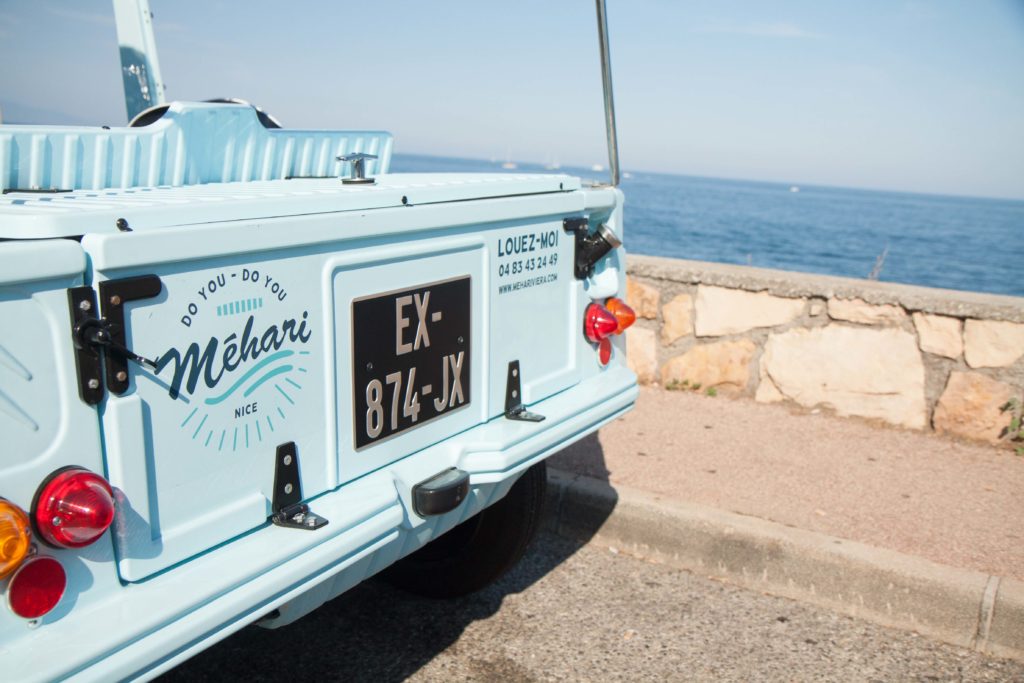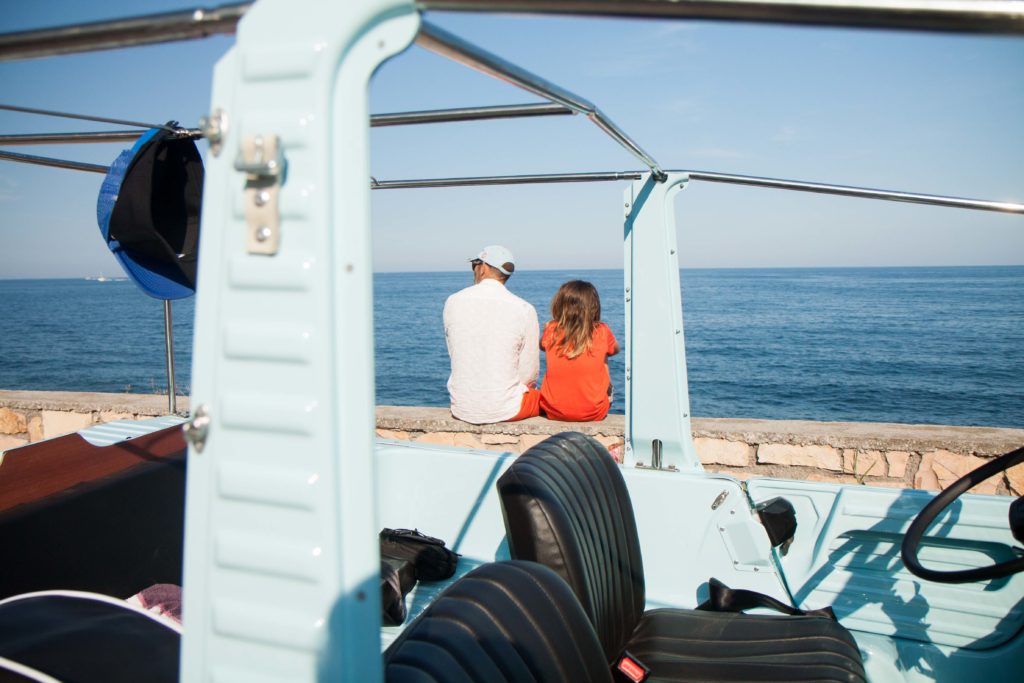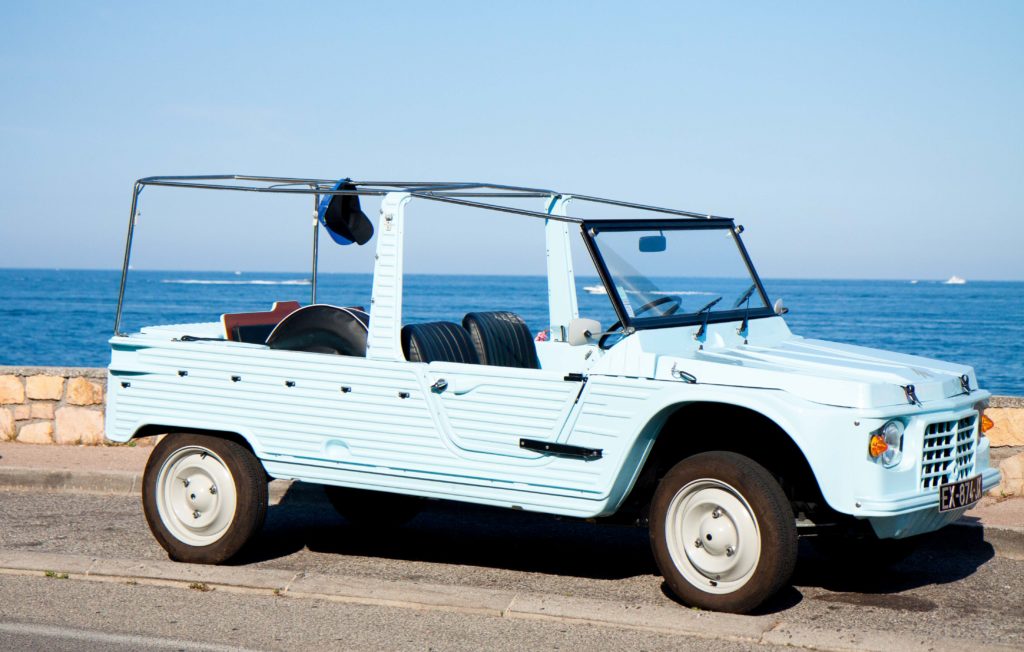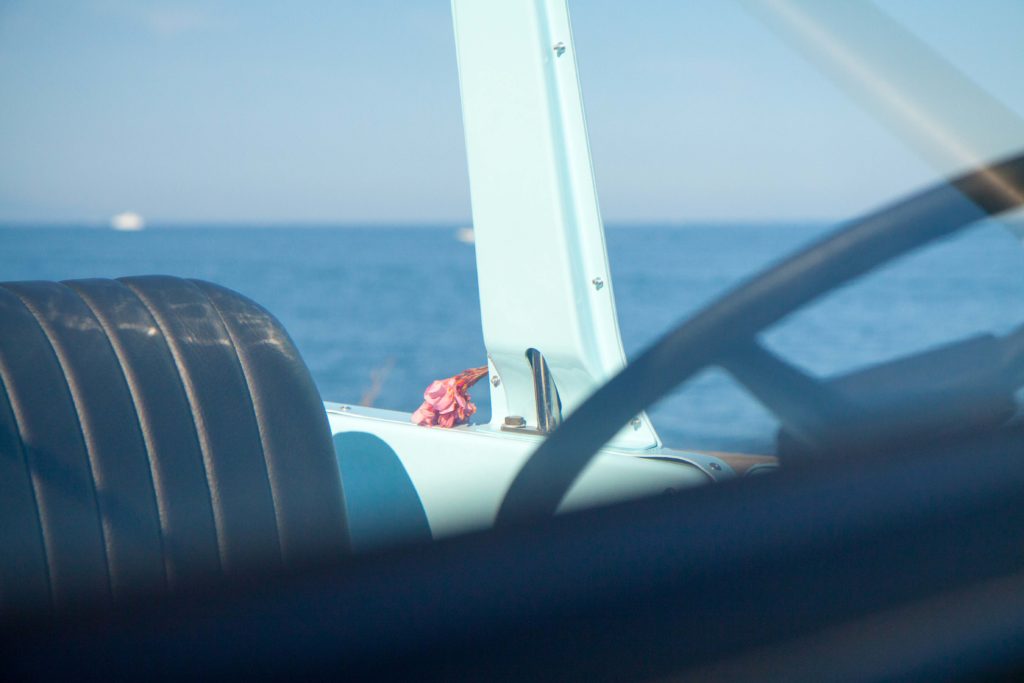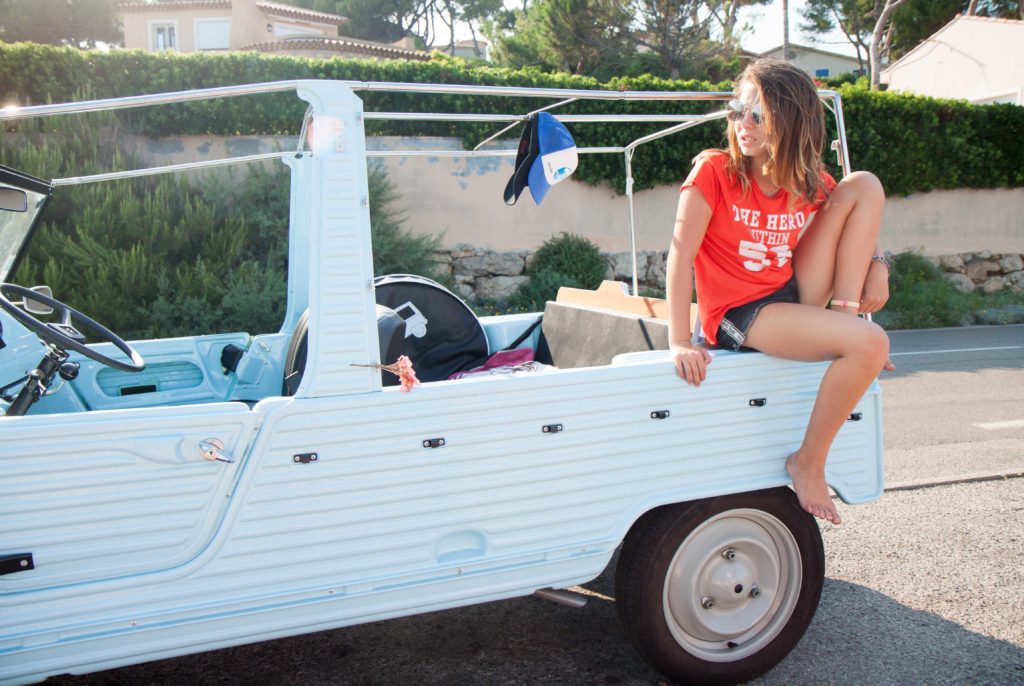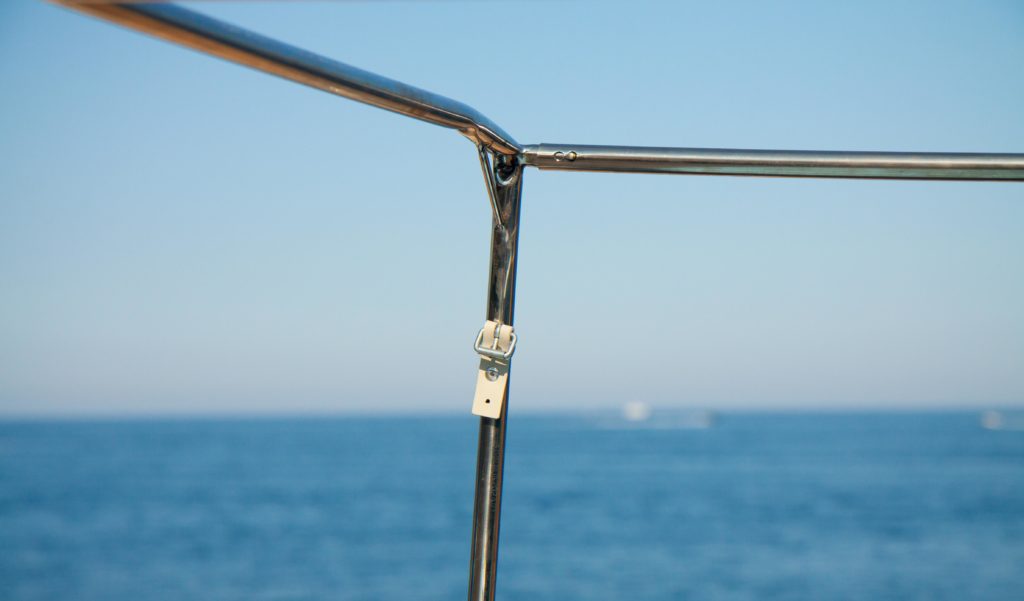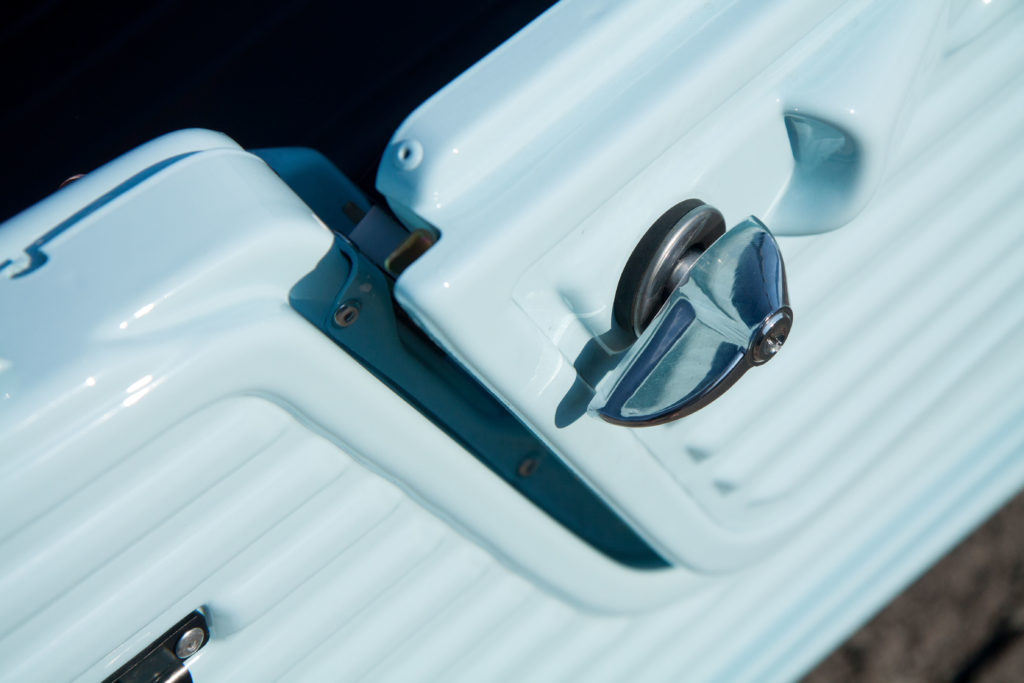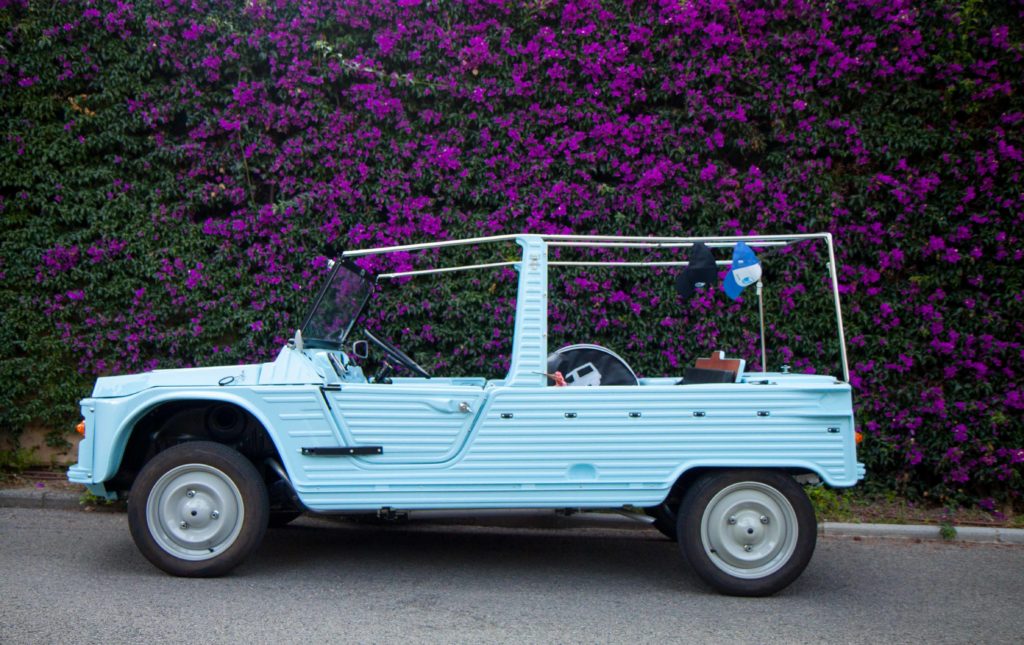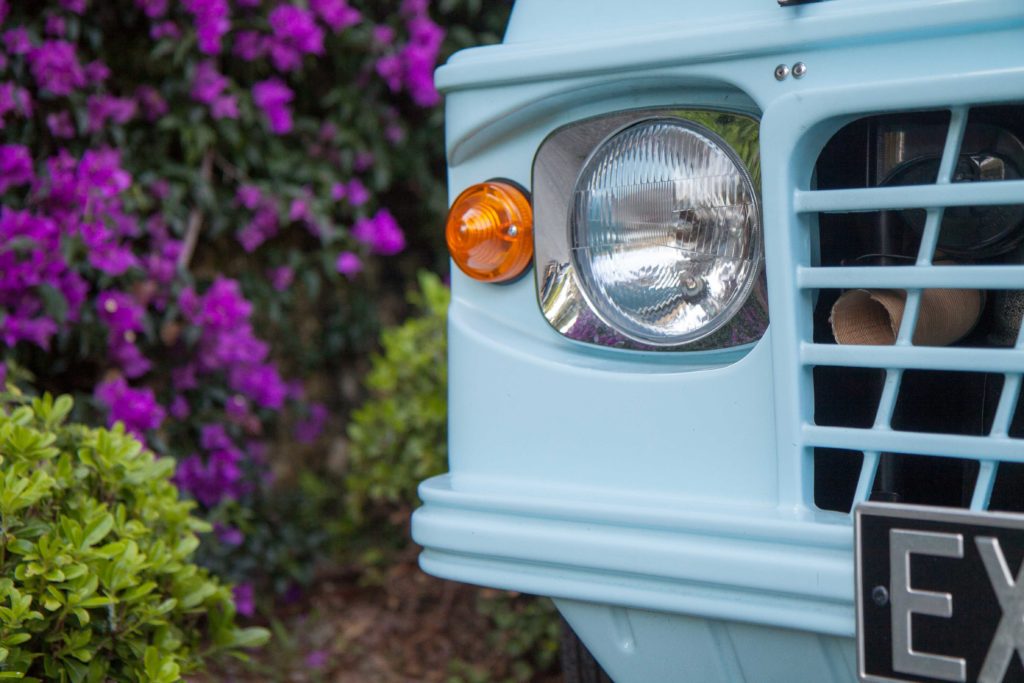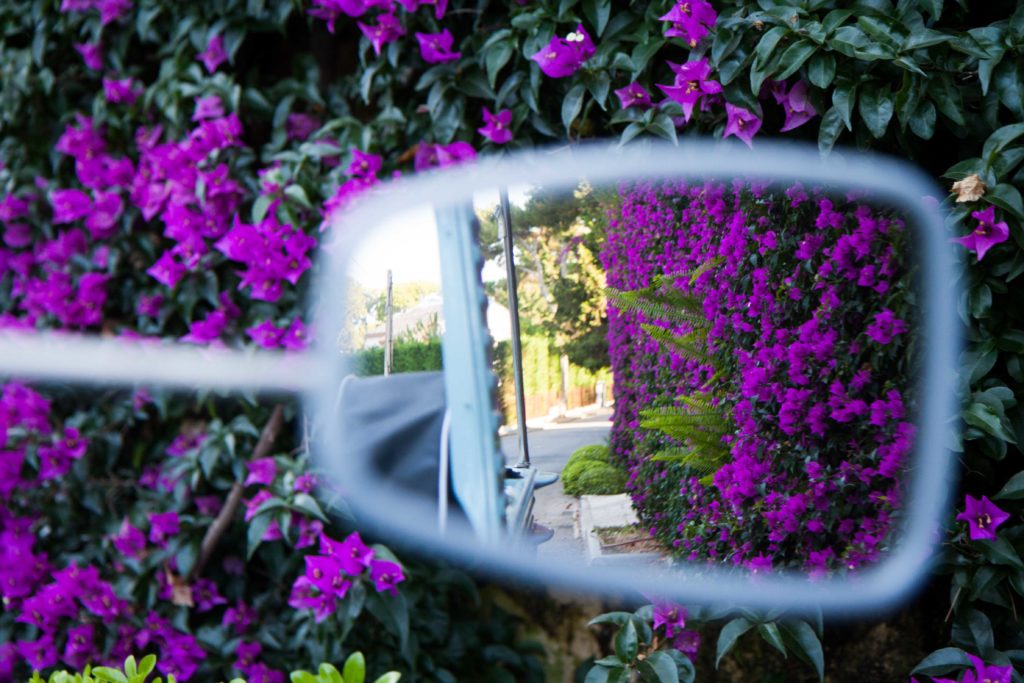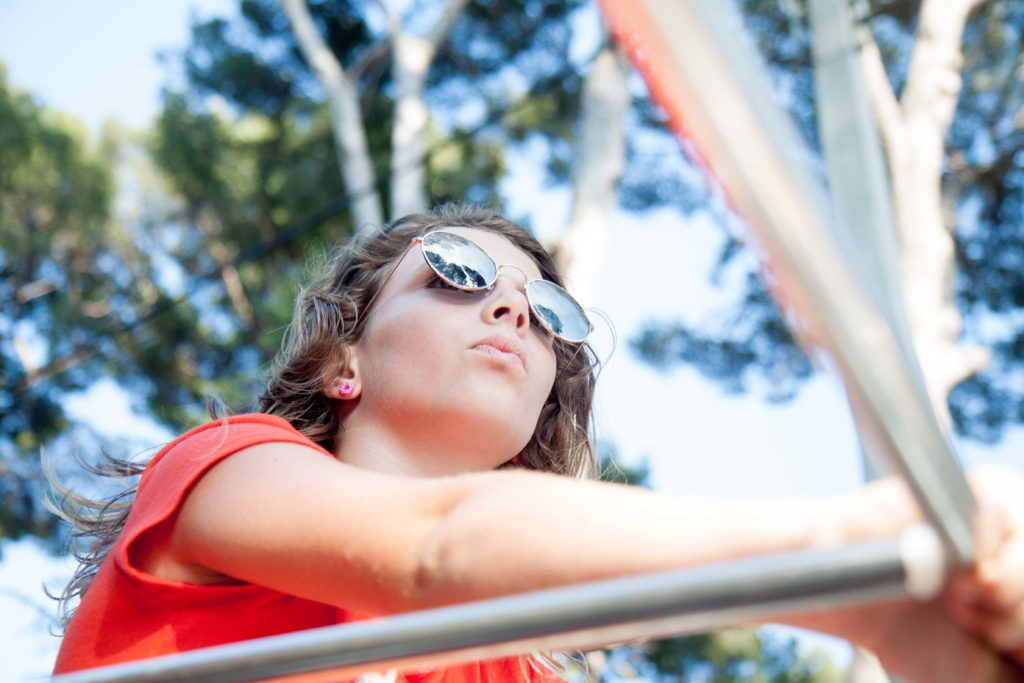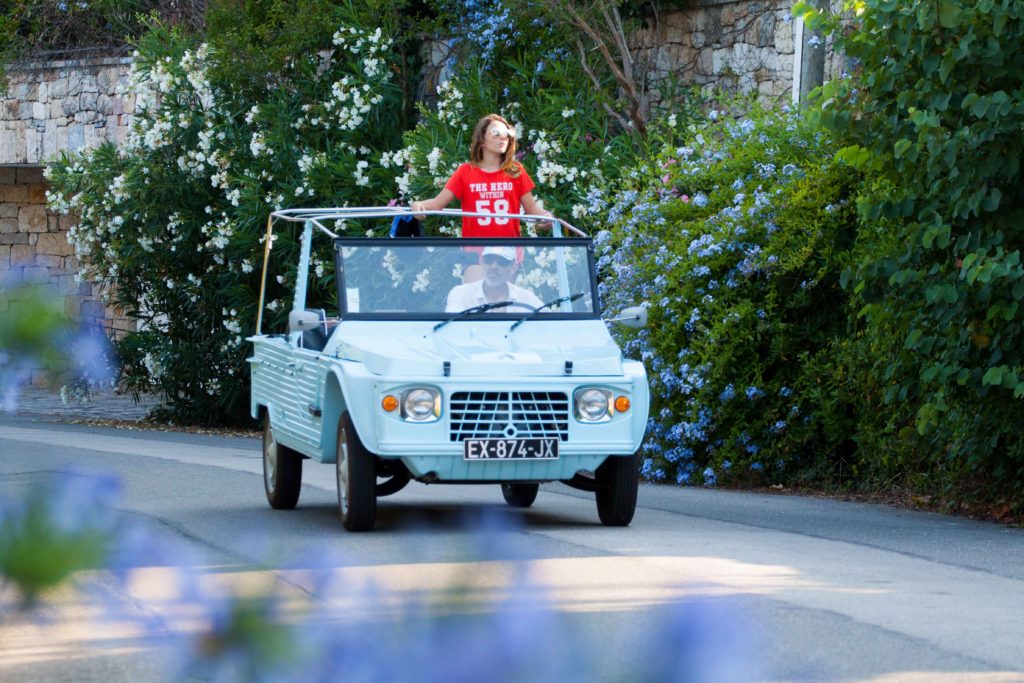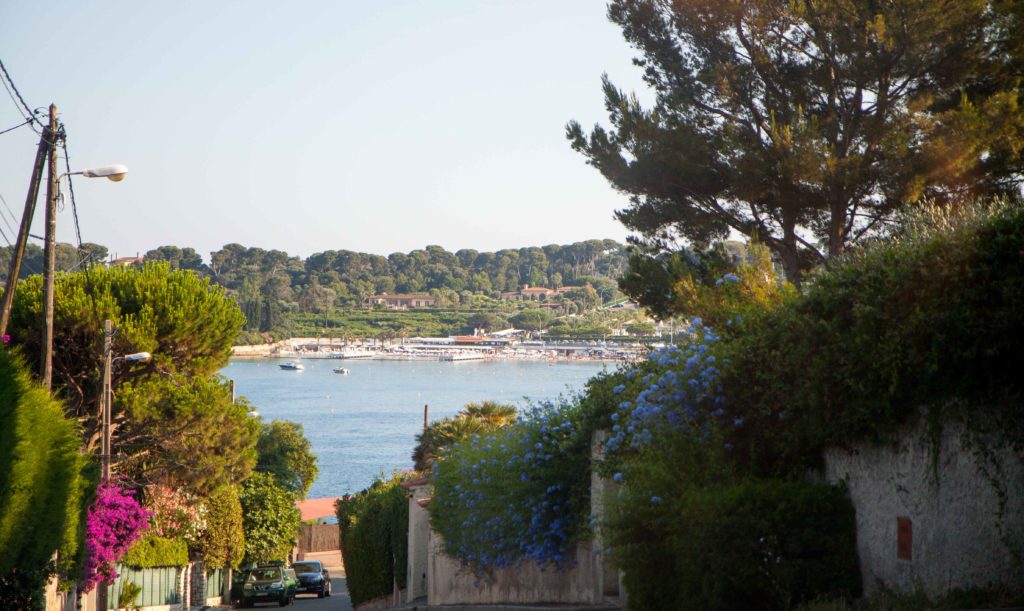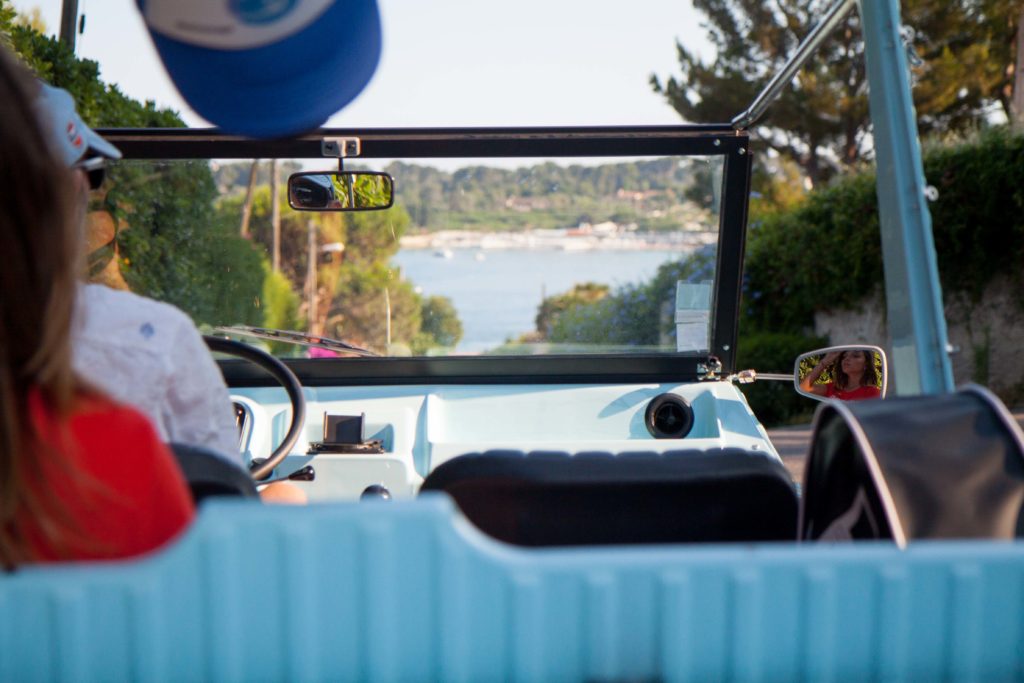 If you want to do something a bit different then you need to hire a Méhari for the day.
Grab a cool box and a picnic and go on a cote d'Azur road trip in classic French style. If you choose not to have a roof, like we did, then don't forget to take a towel to sit on. Take it from me those black seats get hot in the summer sun!!!!!
Day rates start at just 99.00 euros for the day in low season and 149.00 euros in high season. Pascal even has several colours to choose from and can also personalise cars for special events! So, what are you waiting for??
Go to the Mehariviera website and book one of these retro cars in your favourite colour!
To receive new interviews and updates on news and events on the Cap sign up for the newsletter on I love cap d'Antibes.